Image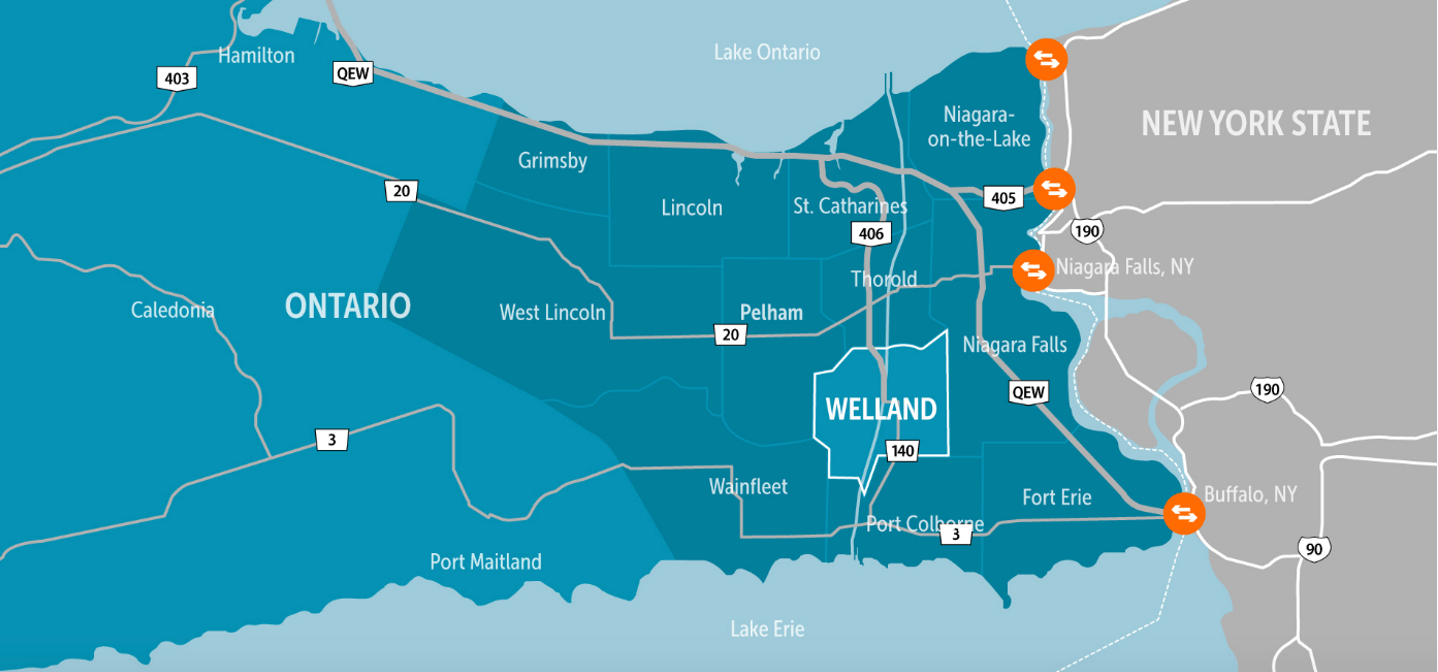 Located in the Niagara Region and the Greater Golden Horseshoe, Niagara-on-the-Lake is a part of the fastest growing economy in North America with access to 130 million people within a one-day drive. 
Niagara-on-the-Lake (NOTL) is situated in the northeastern corner of the Niagara Region in Ontario Canada, on the shores of the Niagara River at the mouth of Lake Ontario. 
NOTL is a 25-minute drive north of Niagara Falls, an hour drive from Hamilton, Ontario and about a 1.5 hour drive from Toronto, Ontario. Fly into Niagara International Airport (IAG), Hamilton International Airport (YHM), Toronto Pearson Airport (YYZ), or Billy Bishop Toronto City Airport (YTZ) for easy access to the Town.  Getting to and from the United States is viable through four Niagara Region border crossings including Queenston-Lewiston bridge, located in NOTL.
The Welland Canal runs along the western boundary of NOTL, and as part of the St. Lawrence Seaway system, it plays a key role in transporting goods between the U.S.A. and the Atlantic Ocean. The Seaway provides links to local ports in Hamilton and the Greater Toronto Area (GTA), and allows for passage from Canada to the rest of the world.